Our dedicated editors handpick every product you find on Fashionistasbuzz. When you use our links, you are supporting us through affiliate commissions.
In the ever-evolving world of fashion, some things remain eternally chic. Among these timeless treasures are Diane von Furstenberg's midi dresses, where style and grace converge. As we look ahead to 2023, DVF has once again proven its prowess in the fashion world with a collection that seamlessly blends the brand's iconic designs with the latest trends. The new collection features a range of midi dresses that exude timeless charm and sophistication, while also keeping up with the latest fashion trends.
6 Best Diane Von Furstenberg Midi Dresses To Shop
These six best Diane von Furstenberg midi dresses will take your style to the next level.
Valerie Dress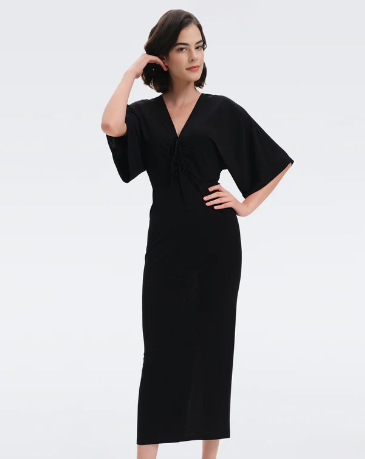 Elevate your everyday style with the Valerie Dress. This striking midi dress features bold prints and a flattering silhouette, making it a versatile choice for various occasions. For a casual daytime look, pair it with white sneakers and a denim jacket. Transition to a chic evening ensemble by adding heels and statement earrings.
Cassie Dress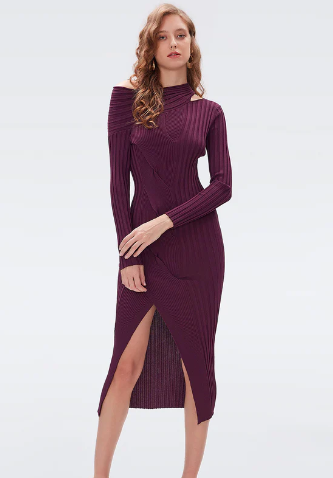 The Cassie Dress is a blend of delicate detailing and innovative design. Embrace a boho-chic vibe by pairing it with ankle boots and a wide-brimmed hat. Alternatively, add a leather belt and heeled sandals for a sophisticated, city-inspired look.
Astrid Wrap Dress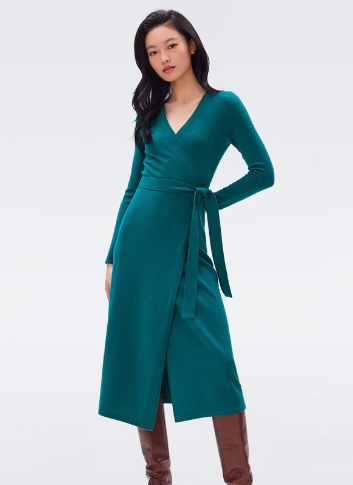 The Astrid Wrap Dress pays homage to DVF's signature wrap style with intricate patterns that reflect the brand's rich heritage. This dress exudes timeless charm. Embrace its classic appeal by accessorizing with minimal jewelry and classic pumps.
Erica Long Sleeve Midi Dress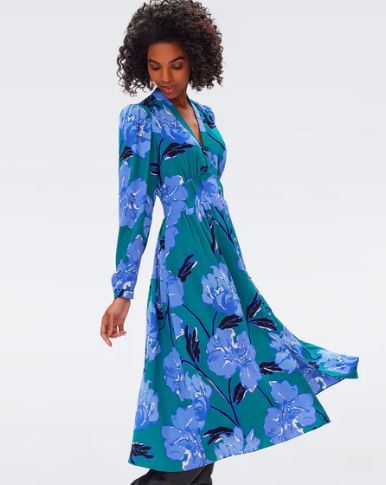 For those seeking a look of sophistication and timeless elegance, the Erica Long Sleeve Midi Dress is a must-have. Enhance its classic vibe by opting for neutral heels and a statement clutch. Add a belt for a touch of modern chic.
Furiosa Dress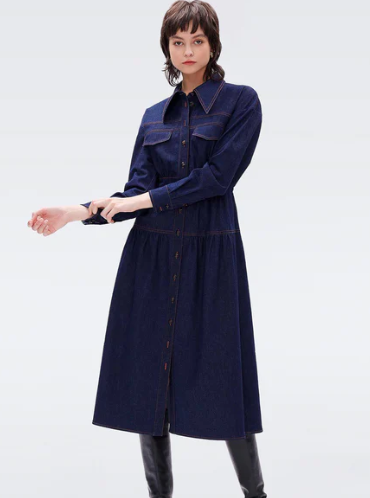 The Furiosa Dress is a striking combination of vibrant colors. For a playful daytime look, pair it with white sneakers and a crossbody bag. When evening calls for a touch of glam, elevate this dress with strappy heels and bold accessories.
Nella Dress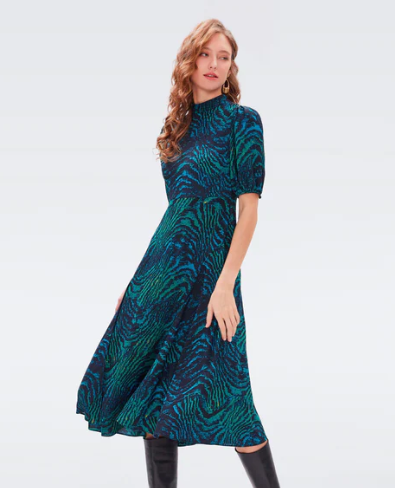 The Nella Dress stands as an epitome of simplicity and elegance. For a minimalist look, choose monochrome accessories and strappy sandals. This dress transitions effortlessly from day to night, making it a versatile choice for a variety of occasions.
Conclusion
As you dive into the world of DVF midi dresses, remember that fashion is more than just clothing. So, choose the dress that resonates with your inner style, and wear it with the confidence it deserves.