Looking for some cool shades to protect your eyes from the sun? Look no further than Amazon! We've searched through their virtual store to bring you the 8 best sunglasses brands available.
Best Sunglasses Brands to Shop on Amazon
Whether you prefer trendy or classic styles, we've got you covered. Join us on this stylish journey to find your perfect pair of shades!
Ray-Ban: The Iconic Eyewear Legends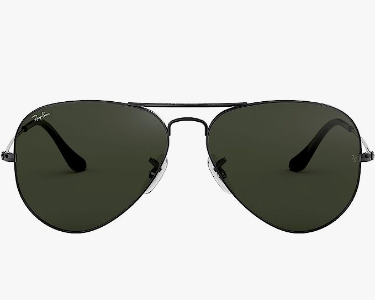 When it comes to sunglasses, the name that stands tall and proud is Ray-Ban. With a rich history dating back to the 1930s, these iconic shades have been worn by celebrities, musicians, and style-savvy individuals worldwide. From the timeless Aviators to the retro Wayfarers, Ray-Ban offers a wide range of designs that blend fashion with functionality. Whether you want to channel your inner Top Gun or ooze coolness like James Dean, Ray-Ban has got you covered.
Oakley: Where Performance Meets Style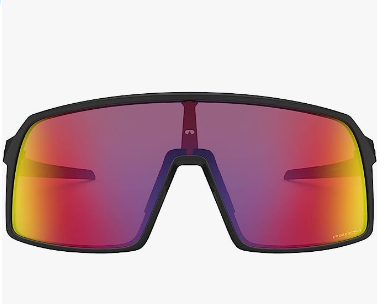 Calling all adventurers and sports enthusiasts! If you're looking for sunglasses that can keep up with your active lifestyle, Oakley is the go-to brand. Born in the California surf culture, Oakley combines cutting-edge technology with sleek designs to create sunglasses that are as durable as they are fashionable. Whether you're hitting the slopes, cycling, or just strolling around the city, Oakley's innovative lenses will shield your eyes from harmful UV rays and provide unrivaled clarity.
Maui Jim: Embrace the Aloha Spirit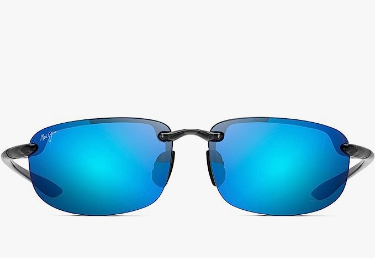 If you want to experience the true essence of paradise through your shades, Maui Jim is the perfect choice. Inspired by the stunning landscapes of Hawaii, Maui Jim crafts sunglasses with polarized lenses that not only protect your eyes but also enhance colors and eliminate glare. Whether you're lounging on a beach or attending a summer party, Maui Jim's vibrant and stylish sunglasses will make you feel like you're in your own tropical oasis.
Costa Del Mar: Unleash Your Inner Seafarer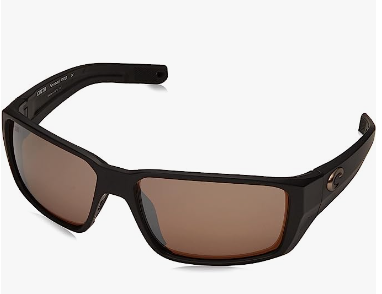 For all the sea lovers out there, Costa Del Mar offers a range of sunglasses that are tailor-made for the maritime lifestyle. Whether you're an avid angler or a sailor at heart, Costa's polarized lenses are designed to provide crystal-clear vision even in the brightest conditions. With a commitment to sustainability, Costa Del Mar crafts its sunglasses from eco-friendly materials, so you can protect the oceans while looking effortlessly stylish.
Versace: Luxury and Glamour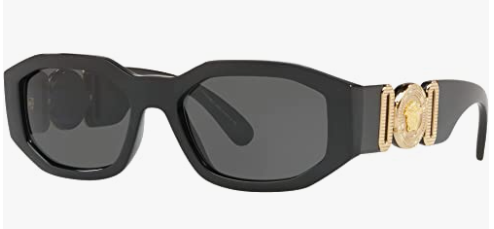 If you're all about luxury and glamour, Versace's sunglasses will make you feel like a fashion diva. Known for its bold designs and striking embellishments, Versace's eyewear collection is perfect for those who want to make a statement. From oversized frames to cat-eye shapes, each pair exudes sophistication and opulence. So, if you're ready to turn heads and leave a lasting impression, Versace has the perfect pair for you.
Polaroid: Budget-Friendly and Trendy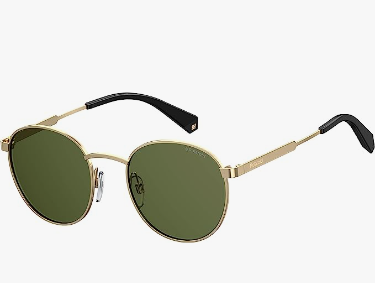 Who said great sunglasses have to break the bank? Polaroid is here to prove that you can look stylish without emptying your wallet. Offering a wide variety of affordable yet trendy sunglasses, Polaroid combines fashion with functionality. With polarized lenses that reduce glare and improve visual comfort, these budget-friendly shades are a must-have for any savvy shopper.
Quay Australia: Embrace the Aussie Vibe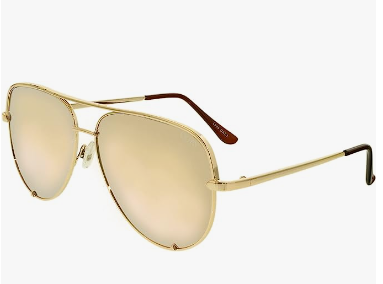 Hailing from the land Down Under, Quay Australia brings a fresh and funky approach to eyewear. With a focus on bold and adventurous designs, Quay's sunglasses are perfect for those who dare to be different. Whether you're rocking a music festival or just chilling with friends, Quay's diverse collection of shades will add a touch of fun and flair to any outfit.
Carrera: Vintage Cool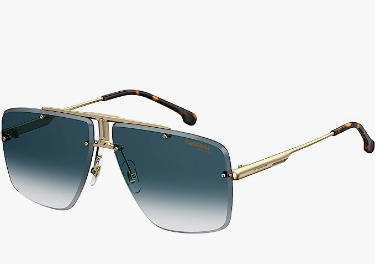 If you have a soft spot for vintage styles and a love for all things retro, Carrera is the brand for you. With a heritage rooted in racing, Carrera's sunglasses exude a cool and sporty vibe. From aviators to round frames, each pair is a blend of timeless elegance and contemporary flair. So, whether you're hitting the road or hitting the town, Carrera's vintage-inspired shades will add a touch of nostalgia to your look.
My Thoughts
And there you have it, folks - the 8 best sunglasses brands you can find on Amazon. From the legendary Ray-Ban to the adventurous Oakley, each brand brings something unique to the table. So, go ahead and treat yourself to a new pair of shades that not only elevate your style but also protect your precious eyes from harmful UV rays.
Do remember, sunglasses are more than just an accessory; they're a statement of your personality and taste. So, choose wisely and embrace the world of possibilities that these top-notch brands offer. Whether you're on a budget or ready to splurge, there's a perfect pair waiting for you on Amazon.