Today, I am beyond excited to share with you my personal journey through the world of jewelry, and how I stumbled upon the most incredible pieces that have truly become staples in my collection.
Join me as I dive into my all-time favorite jewelry finds from Aurate New York – these are the timeless pieces that effortlessly complement any outfit and have a special place in my heart.
Timeless Jewelry Finds At Aurate New York
Let's get right into the deets of some of the stunning jewelry from Aurate that are timeless.
Solo Baguette Diamond Necklace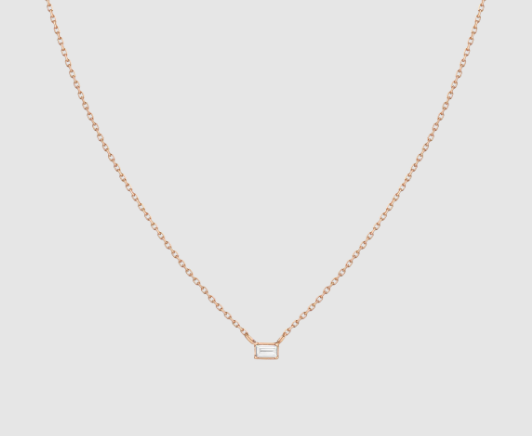 Let's start with the piece that caught my eye from the very beginning – the Solo Baguette Diamond Necklace. Imagine delicate beauty meeting subtle elegance – that's exactly what this necklace brings to the table. The baguette diamond, set in a minimalistic yet stunning design, adds a touch of glamour to every neckline it graces. Whether I'm rocking a casual tee or a sophisticated evening gown, this necklace effortlessly enhances my look. It's a reminder that simplicity can often make the loudest statement.
Pearl Huggie Earrings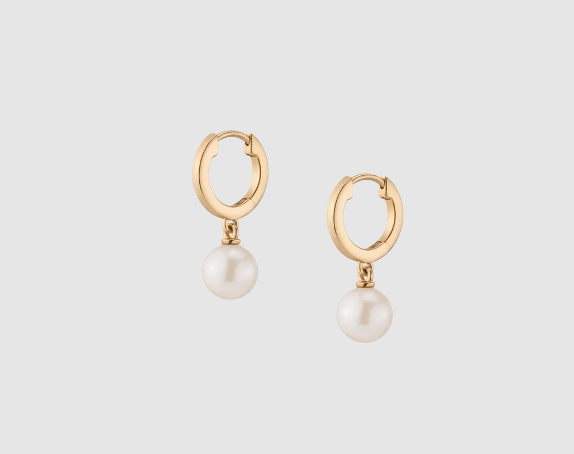 Next up are the Pearl Huggie Earrings – a modern take on a timeless classic. These earrings have that unique ability to elevate any ensemble, whether it's a relaxed brunch with friends or a boardroom meeting. The lustrous pearls add a touch of sophistication, while the huggie design hugs my earlobe comfortably. It's a match made in heaven that exudes confidence and grace.
Diamond Brooklyn Bridge Ring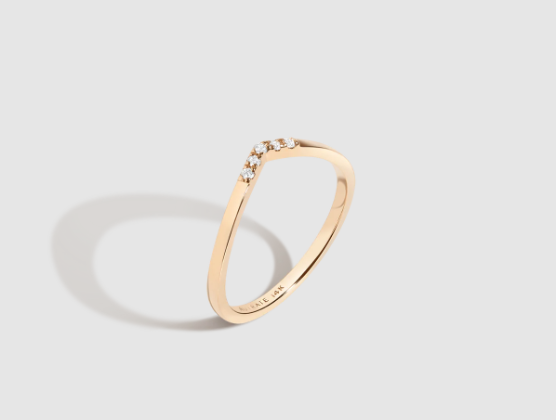 The Diamond Brooklyn Bridge Ring is more than just a piece of jewelry; it's a work of art that celebrates both my personal style and my love for meaningful symbols. Inspired by the iconic Brooklyn Bridge, this ring carries with it a story of resilience and connection. The delicate diamond setting adds a hint of sparkle without being overly flashy, making it perfect for both everyday wear and those special occasions that require a little extra glamour.
Mini Gold Letter Charm Bracelet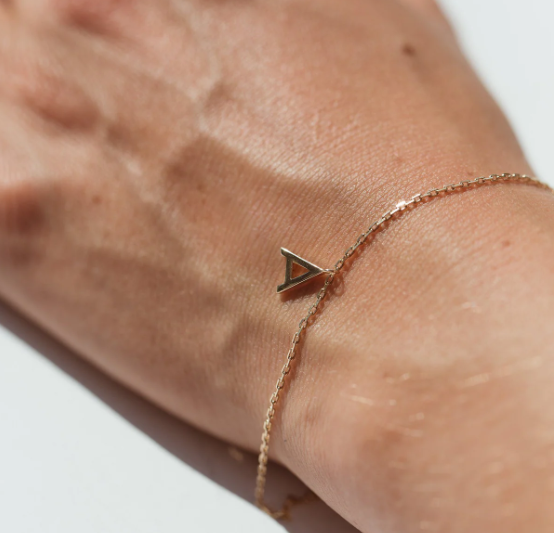 Last but certainly not least is the Mini Gold Letter Charm Bracelet. This piece speaks to my sentimental side, as it allows me to carry a piece of my identity wherever I go. The delicate gold chain adorned with a mini letter charm – in my case, my initial – is a subtle yet meaningful accessory. It's a constant reminder of who I am and the journey I'm on.
Final Thoughts
Aurate New York has truly captured my heart with these jewelry finds that are not only beautifully designed but also hold a special place in my life. They've become more than just accessories; they're extensions of my personality and style. What's even more impressive is that Aurate is committed to ethical practices and sustainability, ensuring that the pieces I wear also align with my values.
My journey through Aurate New York's jewelry collection has been nothing short of magical. The Solo Baguette Diamond Necklace, Pearl Huggie Earrings, Diamond Brooklyn Bridge Ring, and Mini Gold Letter Charm Bracelet have seamlessly integrated into my daily life, adding that extra sprinkle of elegance, meaning, and style. If you're on the hunt for timeless pieces that effortlessly go with everything, I wholeheartedly recommend checking out Aurate New York – your future favorite pieces might just be waiting for you.