Kylie Jenner, the beauty queen and reality TV sensation, has once again set the beauty industry in wow with her latest makeup launch. The much-anticipated reveal has left fans and beauty enthusiasts eagerly counting down the days until September 27th when Kylie Cosmetics will introduce their newest additions - the Power Plush Longwear Concealer and the Concealer Brush. Get ready to experience a flawless finish like never before!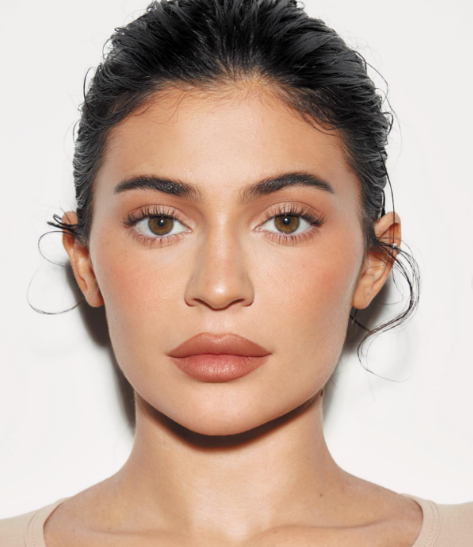 Kylie Jenner herself took to her official instagram account to share the exciting news, posting a captivating photo that had her fans double-tapping in seconds. Her caption read, "my brand new POWER PLUSH LONGWEAR CONCEALER + concealer brush duo launches September 27th! 🫶🏻 it's been a long time in the making, and I can't wait to share this with you. KylieCosmetics.com @kyliecosmetics"
So, what makes these new Kylie Cosmetics products so special? Let's dive right in.
Kylie Cosmetics Power Plush Longwear Concealer
With the promise of a brighter, smoother, and more flawless complexion, the Power Plush Longwear Concealer has already created quite a buzz.
Here's what you can expect:
Brightens, Blurs, and Smooths Skin: This concealer doesn't just conceal imperfections; it brightens, blurs, and smooths your skin, giving you a radiant and youthful look.
Natural, Satin Finish: Achieve that perfect balance between matte and dewy with its natural satin finish, making your skin look naturally flawless.
Medium, Buildable Coverage: Whether you need light coverage for a fresh-faced look or more coverage for a night out, this concealer has you covered.
Weightless and Breathable: Say goodbye to heavy, cakey makeup. This concealer feels weightless on the skin, allowing it to breathe throughout the day.
Flexible and Highly Comfortable: The formula moves with your skin, ensuring all-day comfort and flexibility.
Keeps Skin Hydrated All Day Long: No more worrying about dry, flaky skin. This concealer keeps your skin hydrated and looking its best.
Offers Up to 12 Hours of Undetectable Wear: Long-lasting and undetectable, it's perfect for busy days that turn into vibrant nights.
Crease-Proof and Cake-Free: Bid farewell to those pesky creases and cakey concealer disasters. This formula stays put and smooth all day long.
Available in 40 Shades: Kylie Cosmetics understands the importance of inclusivity, offering a wide range of 40 shades to cater to all skin tones.
Kylie Cosmetics Concealer Brush
But the magic doesn't end with the concealer alone. Kylie is taking it up a notch with the Concealer Brush Duo:
Here's what you need to know about the new concealer brush:
Features a Tapered Shape for Precise Application in Hard-to-Reach Areas: Get that precise, flawless application even in the trickiest spots.
Seamlessly Blends Liquid + Cream Formulas: Whether you prefer liquid or cream concealers, this brush duo seamlessly blends both for a flawless finish.
Ultra-Soft Brush Hairs Leave a Streak-Free, Airbrushed Result: Achieve that airbrushed look effortlessly with the ultra-soft brush hairs.
Vegan and Cruelty-Free: Kylie Cosmetics has maintained its commitment to ethical beauty. The brush duo is vegan and cruelty-free.
Final Thoughts
With Kylie Cosmetics' new concealer and brush duo, you'll be well on your way to achieving that coveted flawless finish. The combination of a versatile concealer and a high-quality brush makes for a powerhouse duo that beauty enthusiasts everywhere are sure to love.
Mark your calendars for September 27th and head to KylieCosmetics.com to snag these fabulous products for yourself. Kylie Jenner's latest creations are set to revolutionize your makeup routine, giving you the confidence to face the world with a radiant, flawless complexion. Don't miss out on this exciting launch, and get ready to elevate your makeup game with Kylie Cosmetics!
RELATED: Must-Have Kylie Cosmetics Products for Flawless Makeup