In the world of fashion, few pieces are as timeless and versatile as a great pair of jeans. They effortlessly transition from casual outings to more refined occasions, acting as the ultimate piece for expressing personal style. When it comes to jeans that not only promise impeccable quality but also offer endless styling possibilities, Mott & Bow stands out as a brand that truly understands the art of denim.
Are Mott & Bow Jeans Good?
Before delving into the specific styles, it's essential to recognize the foundation upon which Mott & Bow's reputation is built: craftsmanship and quality. From the moment you lay eyes on their jeans, it's evident that no detail is overlooked. The meticulous attention to stitching, the feel of the denim, and the thoughtfully designed cuts all contribute to the overall appeal of their jeans.
4 Mott & Bow Jeans For Every Fashionista
Jeans are something that can take you to a brunch to a party without consuming a lot of your time, if styled and utilized right. Well, these Mott & Bow jeans are going to be your best friend as they are at least mine. They saved me so much time whenever I was on the run to getting somewhere without looking like a homeless person. So, take a look and get inspired with the versatility of these denims and grab these pieces as soon as possible to make your life a little better.
Mid Rise Skinny Beekman Jeans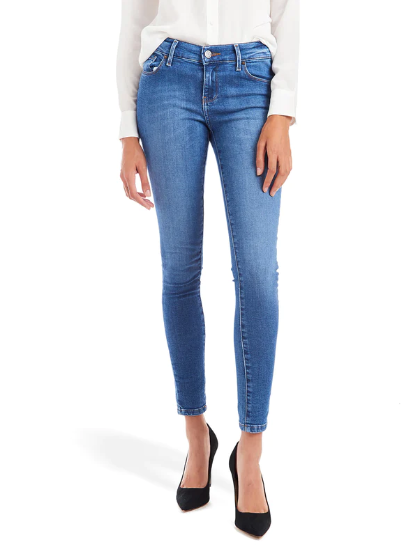 The Mid Rise Skinny Beekman Jeans seamlessly blend comfort and style which makes it an everyday-hero. The mid-rise waist offers a flattering silhouette that's perfect for both tucking in a blouse or throwing on a casual tee. The skinny fit hugs the body without feeling restrictive, allowing for easy movement throughout the day. Whether you're running errands or meeting friends for coffee, these jeans effortlessly adapt to your lifestyle.
Slim Boyfriend Ridge Jeans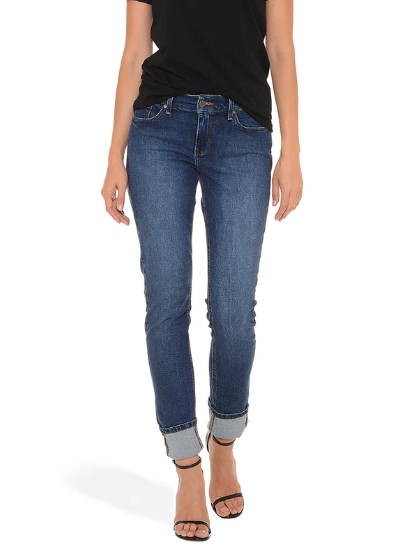 For those seeking a more relaxed and laid-back look, the Slim Boyfriend Ridge Jeans are the answer. With a slightly looser fit and a touch of distressed detailing, these jeans exude an effortless sense of chic. Rolled at the cuffs and paired with sneakers, they create a cool and casual ensemble. Dress them up with heels and a tailored blazer, and you're ready for a night out on the town.
Mid Rise Skinny Jane Jeans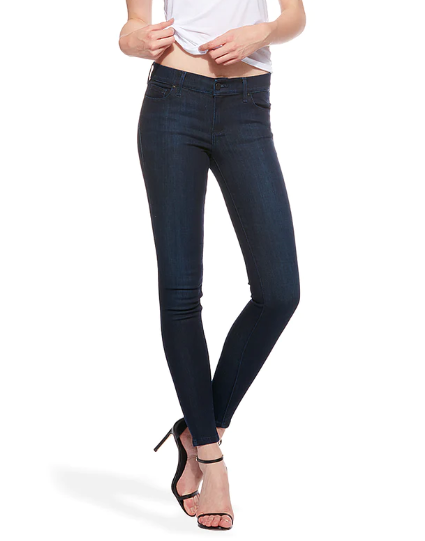 The Mid Rise Skinny Jane Jeans exemplify timeless elegance. The classic mid-rise design and skinny fit make them a versatile addition to any wardrobe. These skinny jeans effortlessly transition from a day at the office, when paired with a sophisticated blouse and pumps, to a weekend brunch with a simple tee and sneakers.
Mid Rise Skinny Bond Jeans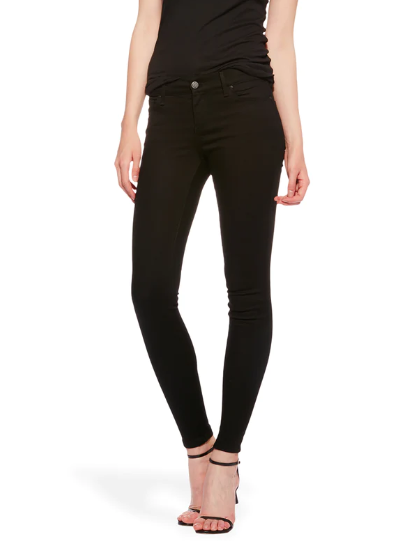 For those who crave a touch of edge in their outfits, the Mid Rise Skinny Bond Jeans deliver in spades. With subtle distressed accents and a fitted silhouette, these jeans exude a sense of confidence and individuality. Pair them with ankle boots and a leather jacket for a look that's both daring and on-trend.
Endless Styling Possibilities: Mixing, Matching, and Beyond
One of the standout features of Mott & Bow's jeans is their ability to seamlessly blend with a wide range of styles. Mixing and matching these jeans with various tops, shoes, and accessories unlocks a world of styling possibilities. Whether you're aiming for a casual, elegant, or edgy vibe, these jeans provide the perfect foundation upon which to build your unique looks.
Final Thoughts
My journey through Mott & Bow's jeans has been nothing short of inspiring. From the everyday ease of the Mid Rise Skinny Beekman to the elevated edge of the Mid Rise Skinny Bond, each pair offers a distinct personality that can be tailored to fit your personal style. The craftsmanship, quality, and versatility of these jeans make them a must-have addition to any wardrobe (at least for me), promising endless styling possibilities and an opportunity to express yourself through the art of denim.