Halloween is a time for costumes, spooky decorations, and, of course, creative nail art. Whether you're attending a Halloween party or just getting into the spirit of the season, decorating your nails can be a fun and easy way to embrace the holiday. You don't need to be a professional nail artist to have some ghoulishly great nail designs this Halloween.
Simple Halloween Nails For A Spooky Look
Here are seven simple Halloween nail designs that anyone can rock, no matter your level of nail art expertise.
Classic Orange and Black Nails
Sometimes, simplicity is key, and you can't go wrong with classic Halloween colors. A two-tone design using orange and black is a timeless choice that's easy to achieve. Start by painting your nails alternating shades of orange and black, or create spooky patterns like polka dots, stripes, or even a combination of both. You can also opt for a full-glam one if you want or you can just play around with some of the unqiue patterns.
Spooky Ghosts Nails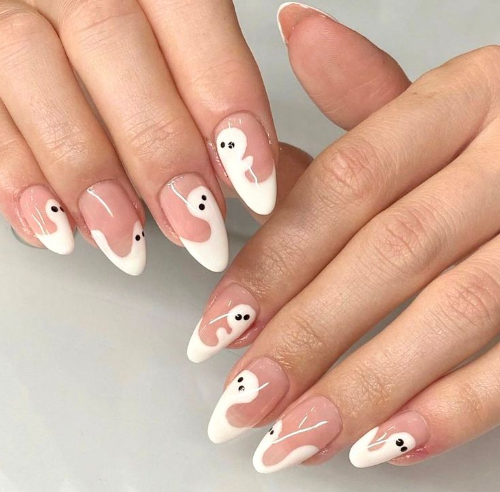 Friendly ghosts can add a playful and cute touch to your Halloween nails. To create these adorable specters, paint your nails with a white base coat. Then, using a fine brush or a dotting tool, add two small black dots for eyes and a wavy line beneath them to form the mouth. Finish with some blush pink cheeks for extra character.
Bat Nails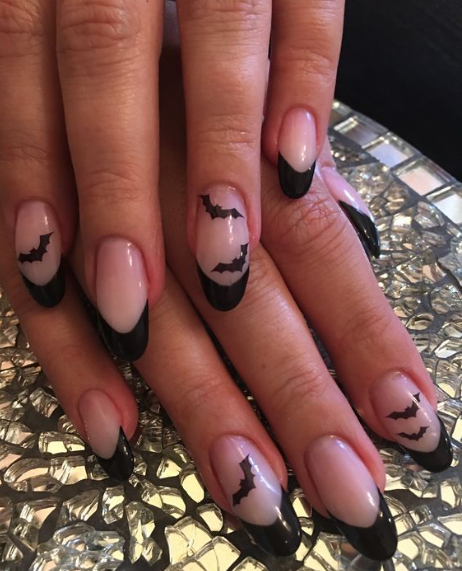 Bats are a quintessential symbol of Halloween, and creating bat silhouettes on your nails is surprisingly easy. Begin with a dark purple or black base, and then use a contrasting color, such as white or yellow, to paint the bat shapes. You can create a flying bat silhouette on each nail or have a single bat as a focal point on an accent nail.
Spider Web Nails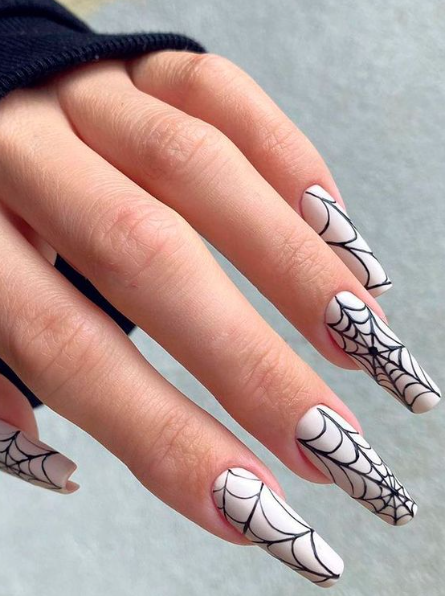 Spiders and their webs are a spooky yet simple choice for Halloween nails. Start with a dark base color and then use a white or silver nail polish to create spider webs. Begin by drawing three intersecting lines on each nail and then connect them with curved lines to form the web. Add a small plastic spider or paint one on an accent nail for an extra eerie touch.
Candy Corn Nails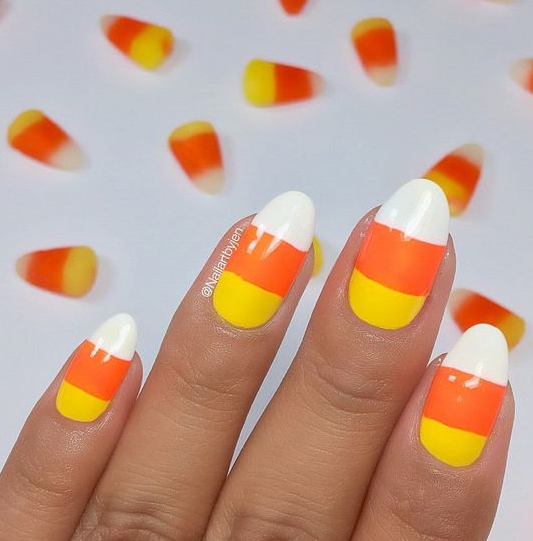 Candy corn is an iconic Halloween treat, and it makes for a fun and colorful nail design. Begin with a white base coat and then paint diagonal sections of yellow, orange, and white on each nail to mimic the appearance of candy corn. You can also use nail tape for precise lines if you're feeling extra creative.
Mummy Wrap Nails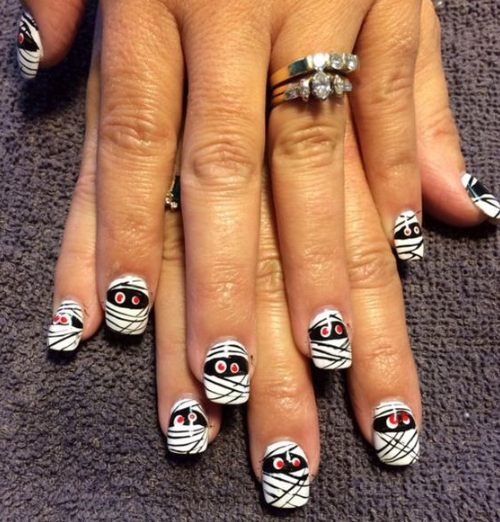 Mummies are a classic Halloween monster, and mummy nail art is both cute and spooky. Start with a white or beige base coat, and then use a fine brush or a toothpick to create thin, irregular lines to simulate mummy bandages. Add two googly eyes or paint eyes on an accent nail to complete the look.
Jack-o'-Lantern Nails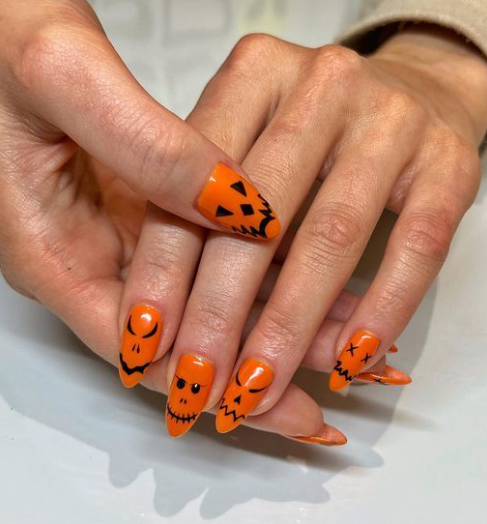 Carving pumpkins is a cherished Halloween tradition, and you can replicate the fun on your nails with jack-o'-lantern designs. Begin with an orange base coat and then add black triangles for eyes and a nose, along with a grinning mouth to mimic a carved pumpkin. You can create different facial expressions on each nail for added character.
Conclusion
This Halloween, you don't need to be a nail art expert to sport a fun and festive manicure. These seven simple Halloween nail designs are perfect for anyone, whether you're a beginner or a seasoned nail artist. So, get into the Halloween spirit, and let your nails be a part of the fun and spookiness this October. With a little patience and creativity, you can rock these Halloween nails and stand out at any Halloween party or event.