Our dedicated editors handpick every product you find on Fashionistasbuzz. When you use our links, you are supporting us through affiliate commissions.
As the fashion landscape continues to evolve, AFRM new collection unveils a stunning array of dresses that encapsulate the essence of style in 2023. From metallic marvels to rosette-detailed maxis, these dresses are not just garments; they are statements that echo the fashion trends defining the year.
AFRM's Dresses are the perfect blend of style and fashion, with new arrivals that showcase the latest 2023 fashion trends. With bold slits, playful ruffles, sheer fabrics, eye-catching prints, and elegant rosette detailing, you'll find the perfect dress for any occasion. Discover a world of trendy, head-turning fashion with AFRM.
AFRM Dresses That Are So On-Trend
Let's dive into the sartorial splendor of AFRM's latest offerings.
Jacie Dress
The Jacie Dress is a celebration of femininity and grace. With a maxi length that gracefully flows with every step, its easy column fit and crew-shaped neckline make it a versatile choice for various occasions. The front slit with ruffle detailing adds a touch of flirtatious charm. The nude rose swirl print elevates the Jacie Dress, making it a timeless piece that seamlessly blends with the romantic aesthetic of 2023.
Shailene Metallic Dress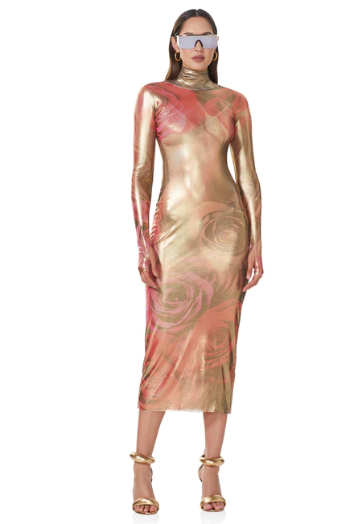 For those who dare to dazzle, the Shailene Metallic Dress is a must-have. Crafted from metallic power mesh, this dress boasts a turtleneck and a fitted midi silhouette that screams sophistication. The sleeve thumbholes bring a touch of off-duty cool, while the pullover design, including a removable slip, ensures comfort without compromising style. Shailene is the embodiment of modern glamour and an ode to the metallic trend dominating runways in 2023.
Lula Metallic Mesh Dress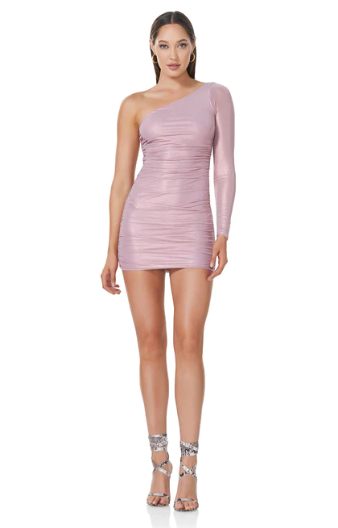 The Lula Metallic Mesh Dress is a bold and alluring choice for the fashion-forward. Featuring foil ruching in metallic mauve, this mini dress demands attention. The off-the-shoulder single long sleeve adds an unexpected twist, while the easy bodycon styling ensures a snug fit. Lula is the go-to dress for those who want to make a fierce fashion statement, embracing the metallic trend with confidence and flair.
Billie Maxi Dress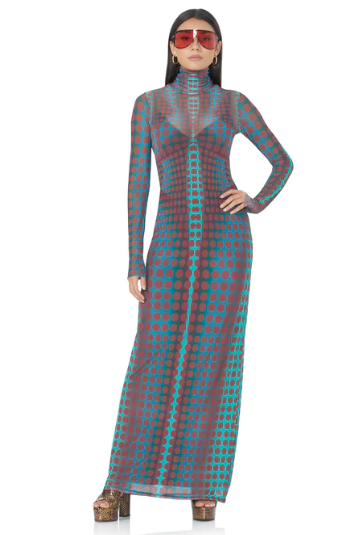 The Billie Maxi Dress is a fusion of sheer power mesh and cyber optic dot print, creating a mesmerizing visual effect. With an easy column fit, mock neck, and fitted maxi silhouette, Billie is the epitome of modern chic. This dress effortlessly transitions from day to night, making it a versatile closet staple for any occasion. Embrace the cyber optic dot print trend and let Billie take you on a journey of contemporary elegance.
Shailene Dress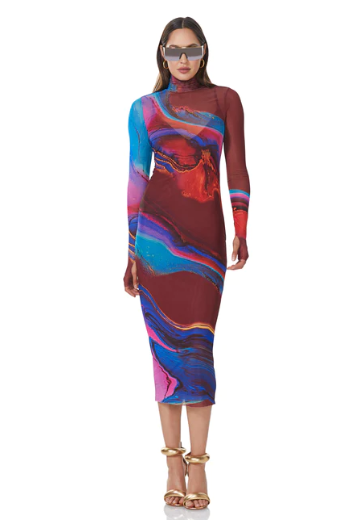 The Shailene Dress makes a bold statement with sheer power mesh adorned in an ocean marble print. This variation of the Shailene Dress combines trendsetting patterns with the familiar silhouette of a turtleneck and fitted midi design. The sleeve thumbholes provide an edge, while the pullover design with a removable slip ensures comfort meets couture. Dive into the ocean marble trend and let Shailene be your guide to effortless chic.
Remi Rosette Maxi Dress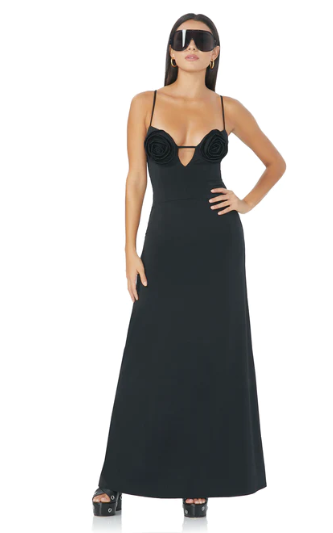 The Remi Rosette Maxi Dress is the epitome of sensuality and sophistication. The striking silhouette, featuring an elegant flair and rosette detail, creates a mesmerizing effect. With a v-shaped cutout and thin straps, Remi effortlessly combines sexiness with refinement. This maxi dress is your new go-to for turning heads and making a statement at upscale events. Embrace the ultra sexy silhouette trend with the Remi Rosette Maxi Dress.
Conclusion
In conclusion, AFRM's collection of dresses for 2023 transcends the ordinary, offering a captivating journey through the latest fashion trends. From metallic accents to rosette embellishments, these dresses are more than garments—they are a testament to the ever-evolving world of fashion, where innovation meets timeless elegance. Step into the future of style with AFRM's avant-garde dresses that promise to make 2023 a year of unforgettable fashion moments.