In my opinion, the most exquisite fragrance in the world is embodied by a bar of Ivory soap. It exudes a sense of purity, crispness, and immaculate whiteness. And I'm not the only one who thinks so; even Bobbi Brown agrees! During her tenure as the head of her eponymous brand, Bobbi Brown introduced a fragrance called "Bath," which drew inspiration from the iconic Ivory soap. Although "Bath" was eventually discontinued, I've been on a quest to find a fragrance that encapsulates that Ivory-inspired essence for years. Sometimes, all you want is to have that refreshing, clean scent, don't you?
Now, as Bobbi Brown returns to the beauty industry with her brand, Jones Road, she is also venturing back into the world of fragrances with a new offering named "Shower" priced at $42. You know that invigorating sensation you experience after a shower, feeling fresh, clean, and warm, with your skin delicately scented by the soap or body wash you used? That's precisely the feeling Bobbi Brown and her team aimed to capture with "Shower."
Here's everything you need to know about the brand's first fragrance, along with my honest review.
About The Fragrance
"Shower" was meticulously crafted to be a straightforward, clean, and classically fresh scent, perfectly aligning with Jones Road's brand philosophy of simplicity and versatility.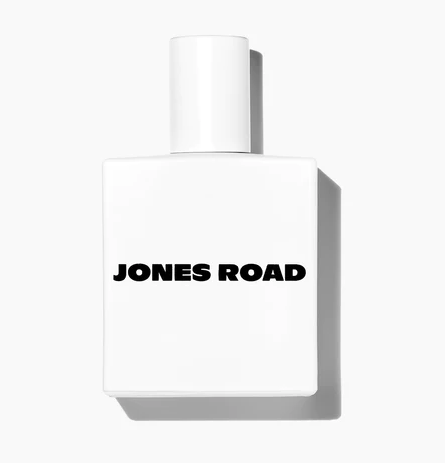 Jones Road Shower ($42)
The entire line is designed around effortless, easy-to-use products that you can apply with your fingers, and "Shower" embodies this same approach in the world of fragrances. It features dominant notes of neroli and orange blossom, enhanced by a touch of sea spray, creating a scent that doesn't indulge your senses like a luxurious Sol de Janeiro body wash and matching body butter, but rather invokes the feeling of washing off the sun after a day at the beach.
True to Bobbi Brown's signature style, "Shower" is light, fresh, beach-inspired, and never overwhelming, always offering just the right amount of scent.
My Review
While my usual fragrance preferences tend towards spicy patchouli and rose combinations like Frederic Malle's "Portrait of a Lady," modern chypres like Le Labo's "Ylang 49," and classic aldehydic scents like Chanel No. 5 and Amouage Gold Woman, I've always believed that a bar of Ivory soap exudes the utmost chicness, and I've been in search of a fragrance that evokes a similar essence for months. I experimented with options like Demeter's "Pure Soap" roll-on oil, Lorenzo Villoresi Firenze's "Teint de Neige," and even Dior's "Pure Poison," but none quite captured the elusive Ivory crispness I desired. So, naturally, I was excited about "Shower."
However, the truth is that "Shower" isn't the Ivory soap fragrance of my dreams. It does, however, exude a freshly scrubbed, clean but not overwhelming vibe. The most prominent notes of orange blossom and neroli, commonly used in "clean" fragrances, are indeed lovely. Yet, what I find most appealing is the subtle metallic note that emerges as the fragrance settles. It's not the salty sea spray, which is gently interwoven, but it's certainly present, reminiscent of the stainless steel scent that subtly mingles with the residual suds when you leave a wet bar of soap on the shower shelf.
"Shower" is the kind of fragrance you reach for when you simply want to smell good — it's not intricate, heavy, or enduring. It's just nice. Bobbi Brown herself mentioned using it to freshen up on scorching days, and I can confirm that it does indeed make you feel refreshed on a randomly sticky, sweaty 88-degree day in October. It would also be a delightful way to lighten up on a chilly winter day.
While "Shower" may not have an enduring presence, its simple formula makes it an excellent candidate for layering with other scents. I've enjoyed pairing it with a fragrance oil featuring notes of muguet and woods, creating a unique blend. It won't replace the invigorating, revitalizing feeling of your weekly deep cleanse, but it's a light and pleasant way to freshen up quickly.