This year, the hottest makeup trend for Fall 2023 is all about embracing the bold and sultry allure of red. Red lips have always been a timeless classic, but this season, they are taking center stage. And what better way to achieve the perfect red lip look than with Kiko Milano's stunning range of red lipsticks? Ahead, we'll explore five gorgeous red makeup looks for fall using Kiko Milano lipsticks that will make you feel like the ultimate autumn goddess.
Kiko Milano Red Lipstick Collection
Before we delve into the stunning red makeup looks for fall, let's take a moment to appreciate Kiko Milano's fantastic range of red lipsticks. Each product offers a unique texture and finish to suit your preferences. Here are the star products you need to know:
Long Lasting Colour Lip Marker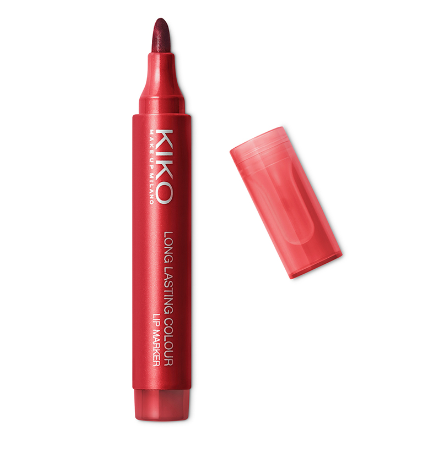 This lip marker provides a precise and long-lasting application that will stay vibrant all day, perfect for fall activities like apple picking or cozy evenings by the fireplace.
Instant Colour Matte Liquid Lip Color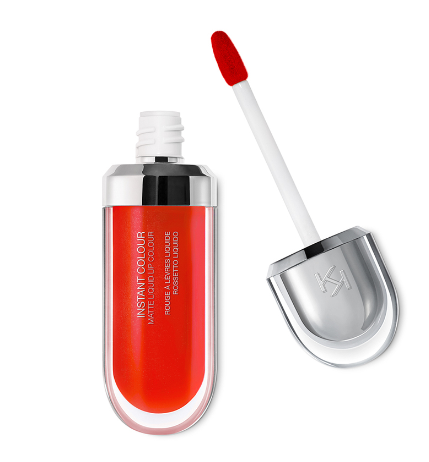 Achieve a velvety matte finish with intense color payoff with this liquid lipstick. It's ideal for those looking for a bold and trendy red lip look.
3D Hydra Lipgloss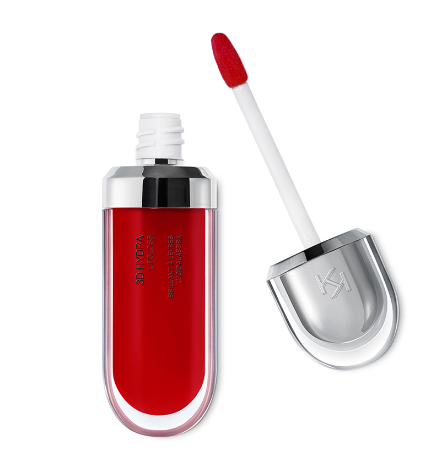 If you prefer a glossy finish that adds dimension and plumpness to your lips, this lip gloss is your go-to option.
Gossamer Emotion Creamy Lipstick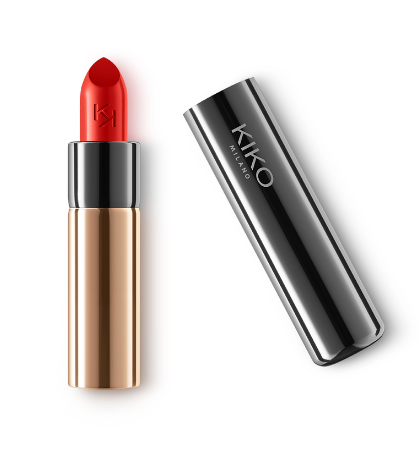 Experience the rich, creamy texture of this lipstick that glides effortlessly onto your lips, providing intense hydration and a striking red hue.
Creamy Lipgloss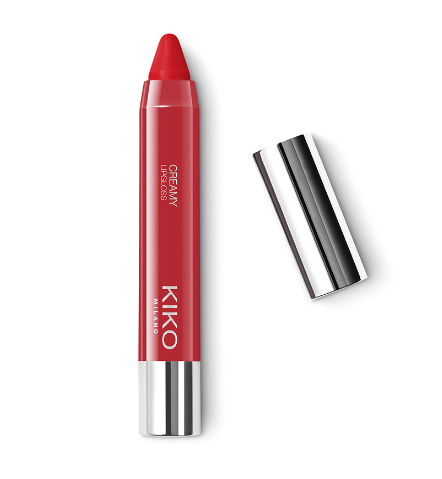 This lip gloss combines the best of both worlds: the shine of a gloss and the pigment of a lipstick, making it perfect for a bold and alluring look.
Red Makeup Looks For Fall
Now, let's explore how to create stunning makeup looks for fall using these fantastic Kiko Milano Red lipsticks.
Classic Red
For a timeless and elegant fall look, reach for the Gossamer Emotion Creamy Lipstick in Geranium. Pair it with soft, neutral eyeshadows and defined brows. This combination creates a sophisticated look that's perfect for autumn weddings and formal events. Its creamy texture will keep your lips comfortable all day, ensuring you look flawless from dawn till dusk.
Bold and Matte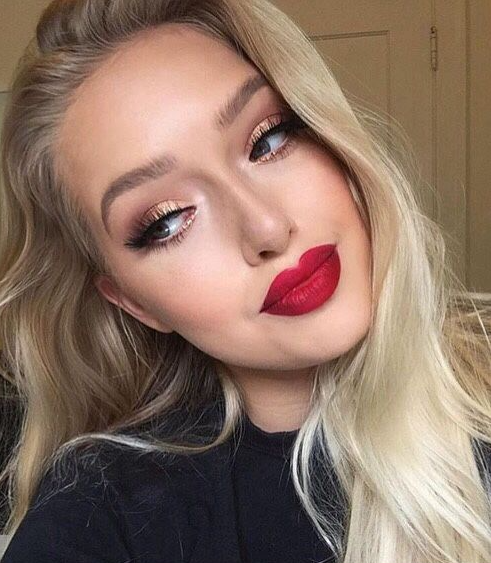 If you're all about the matte trend this season, go for the Instant Colour Matte Liquid Lip Colour in Poppy Red. This lipstick offers a bold, intense color that will make a statement wherever you go. Pair it with a subtle smoky eye and winged eyeliner for a fierce, dramatic look that's perfect for a night out on the town.
Glossy Autumn Glow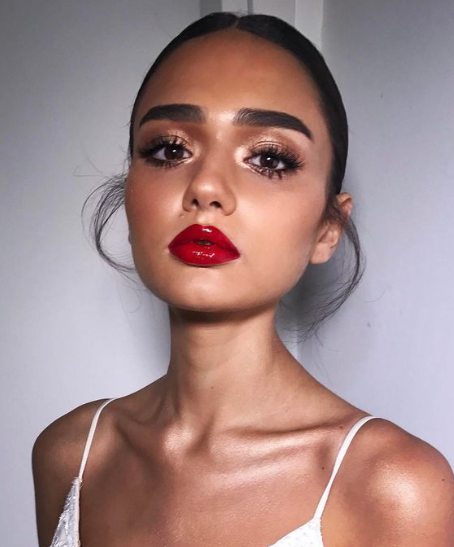 Embrace the luscious shine of the 3D Hydra Lipgloss in Cherry Red to achieve a glossy, irresistible pout. This lip gloss adds a touch of glamour to any look. Pair it with warm-toned eyeshadows, bronzer, and a hint of highlighter for a radiant fall-inspired makeup look that's perfect for brunches and daytime gatherings.
The Red Lip Stain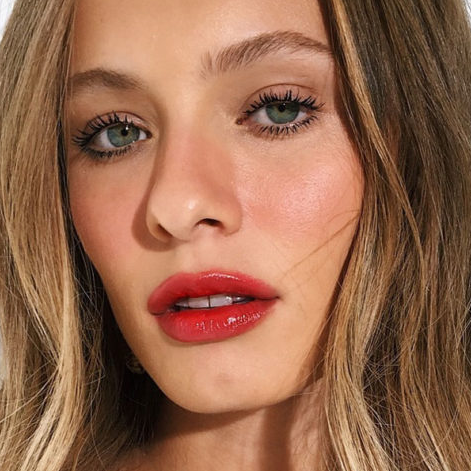 For a more casual and natural look, opt for the Long Lasting Colour Lip Marker in True Red. Apply it lightly for a subtle lip stain effect. This is perfect for those cozy fall days when you want to enhance your natural beauty without going overboard. Pair it with minimal makeup for a fresh, effortless appearance.
Fiery Red Drama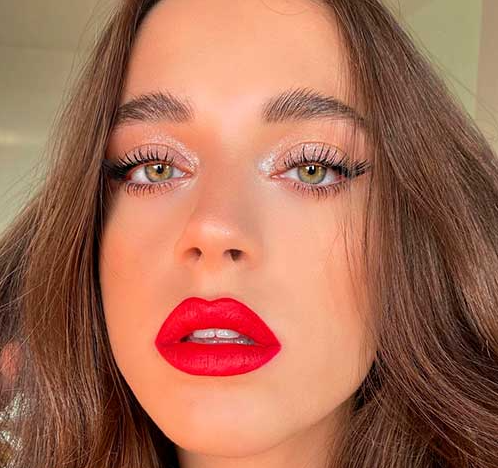 For a bold, fiery red lip look that demands attention, choose the Creamy Lipgloss in Fire Red. This lip gloss provides a high-shine finish and vibrant color that's perfect for a statement-making appearance. Pair it with a cat-eye liner and voluminous lashes for an ultra-glamorous look that's perfect for fall parties and special occasions.
Conclusion
Red lips are the epitome of timeless beauty, and they are the hottest trend for Fall 2023. With Kiko Milano's exquisite range of red lipsticks, you can easily create stunning red makeup looks that will turn heads wherever you go. Whether you prefer a classic, elegant style or a bold and daring statement, Kiko Milano has the perfect red lipstick for you. Embrace the warmth and allure of red this fall, and let your lips do the talking with Kiko Milano's stunning collection of red lipsticks.