Our dedicated editors handpick every product you find on Fashionistasbuzz. When you use our links, you are supporting us through affiliate commissions.
As an avid fitness enthusiast and editor with a passion for all things athleisure, I've come across my fair share of workout gear. Over the years, I've tested numerous brands and styles, but there's one that has consistently stood out as a game-changer in my athletic wardrobe: Bombshell Sportswear. The leggings and sports bra have truly revolutionized my workout routine, offering both style and functionality.
5 Best Bombshell Sportswear Pieces For You
Here are my personal top 5 favorite Bombshell Sportswear pieces that have made my athletic life easier.
Bombshell Sportswear Sock Leggings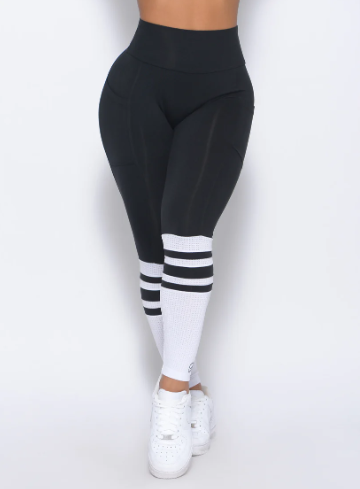 When it comes to leggings, Bombshell Sportswear's Sock Leggings are the ultimate game-changer. These leggings are not your ordinary workout pants. They combine the perfect blend of comfort and style. The unique feature that sets them apart is the integrated sock design. The built-in sock extends all the way from the ankle to the mid-calf, providing extra support and a sleek look. This innovation means you no longer need to worry about your socks slipping down during a run or getting lost in the laundry. These leggings are perfect for both high-intensity workouts and casual athleisure wear.
Bombshell Sportswear Thigh-High Leggings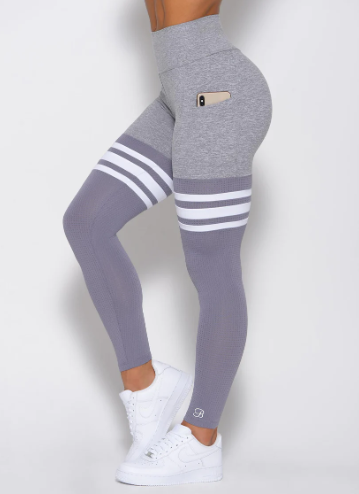 As someone who loves versatility in workout gear, Bombshell Sportswear's Thigh-High Leggings are a dream come true. These leggings take the integrated sock design a step further by extending all the way up to the thigh. Not only do they look incredibly stylish, but they also offer exceptional support during leg day workouts. The high-waisted design ensures a secure fit, and the unique sock feature eliminates the need for separate thigh-high socks. They've made my athletic life easier by allowing me to focus on my workouts without constantly adjusting my clothing.
Bombshell Sportswear Vixen Leggings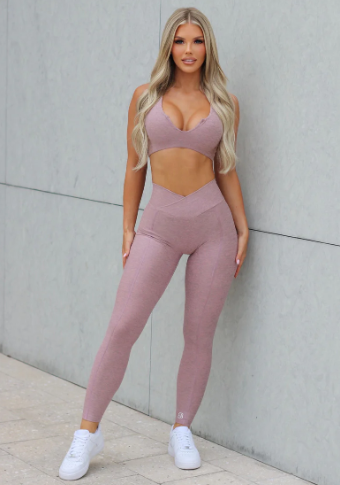 The Bombshell Sportswear Vixen Leggings are the epitome of style and comfort. These leggings are designed with a high waist, flattering your figure while providing exceptional coverage. The breathable and moisture-wicking fabric keeps me feeling fresh throughout my workouts, and the four-way stretch allows for full mobility. The Vixen Leggings are my go-to for yoga sessions or any activity that requires flexibility and style. They're not just workout gear; they're a fashion statement that boosts my confidence in and out of the gym.
Bombshell Sportswear Halter Sports Bra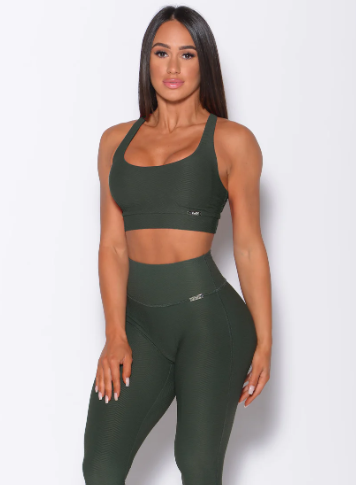 Matching your leggings with the right sports bra is essential for a complete athletic outfit, and Bombshell Sportswear's Halter Sports Bra is my top choice. The unique halter neck design offers both support and style. It's comfortable, and the moisture-wicking fabric keeps me dry even during the sweatiest workouts. The bra provides excellent coverage, and the removable cups allow for customization. It's the perfect choice for high-impact workouts or for when you want to feel confident and supported.
Bombshell Sportswear Scrunch Leggings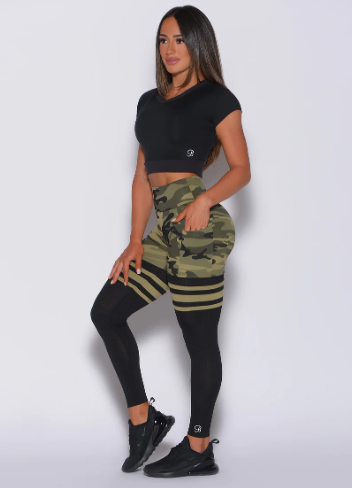 Last but certainly not least, the Bombshell Sportswear Signature Scrunch Leggings are a must-have in your athletic wardrobe. These leggings are designed with a scrunch detail on the back that enhances your curves and provides a flattering fit. The high waist offers support and confidence, while the four-way stretch fabric ensures comfort and flexibility during your workouts. Whether you're hitting the gym, going for a run, or just lounging at home, these leggings are a versatile and stylish choice.
Final Thoughts
Bombshell Sportswear has truly transformed my athletic wardrobe. Their innovative designs, high-quality materials, and focus on style have made my workouts more enjoyable and my athleisure outfits more fashionable. The Sock Leggings, Thigh-High Sock Leggings, Vixen Leggings, Halter Sports Bra, and Signature Scrunch Leggings are my personal favorites, and I can't recommend them enough. If you're looking to upgrade your athletic wardrobe and elevate your workout experience, don't hesitate to give Bombshell Sportswear a try. You won't be disappointed.